Common Misconceptions About
Kentucky Car Accident Claims
April 12, 2022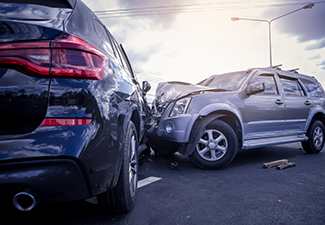 Many people have misconceptions about the process of filing car accident claims. Some of those misconceptions can cause victims of car crashes to make mistakes that will jeopardize their ability to receive full compensation.
If you have been injured in a Kentucky car accident, it's in your best interest to speak with my firm, the Law Office of Patrick E. O'Neill, PSC. For over 20 years, I have been providing relentless legal representation to car accident victims and their loved ones. I will fight aggressively to advocate for your legal rights and pursue financial compensation that can cover medical expenses, lost income, future medical treatment, and any additional pain and suffering you've been forced to endure.
My firm is proud to serve clients across Jackson, Kentucky, and the surrounding areas of Campton, Beattyville, West Liberty, Stanton, and Booneville.
Misconceptions About Kentucky Car Accident Claims
Relying on false information could harm your ability to receive the compensation to which you are entitled. Here are some of the most common misconceptions about Kentucky car accident claims:
It's always the at-fault driver's
insurance that pays for damages/injuries
If you live in a "no-fault state"—like Kentucky—it's not always the case that the at-fault driver's insurance will pay for your damages or injuries. Specifically, Kentucky is a "choice no-fault" state, which means that, even though it requires all motorists to purchase and carry personal injury protection (PIP) coverage, drivers also have the choice to opt out of the no-fault system.
If a driver has not opted out of the no-fault system, then they will need to file a car accident claim with their insurance company first in order to receive compensation for medical bills and expenses resulting from the accident.
Kentucky is a no-fault insurance state,
so I can't seek compensation from the at-fault driver
Even if you have PIP coverage, it may not cover the full amount of your car accident claim. When this is the case, you have the option to file a claim against the at-fault driver as long as your injury meets certain requirements. Under Kentucky law, your injury meets the threshold if you:
Incurred over $1,000 in medical bills, or

Suffered broken bones, permanent injury or loss of bodily function, or permanent disfigurement
When filing a claim against the at-fault driver for bodily injuries, these requirements must be met.
It's not necessary to file a police report if the accident is minor
This is partially true. Under Kentucky law, drivers must file an accident report within 10 days of the crash if the accident involved death or injury to any person or property damage of more than $500 in value. Keep in mind that an accident report, although it doesn't determine fault, may be used as an essential piece of supporting evidence for your accident claim.
If I was partially at fault for the accident,
I won't be able to file a personal injury claim
Many people mistakenly believe that they cannot recover compensation if they were partially to blame for the accident. However, Kentucky is a pure comparative negligence state. "Comparative negligence" means you can still get compensation even if you were partially at fault for the accident. Under this system, your recoverable damages are reduced by a percentage equal to your degree of fault.
I don't need to hire an attorney to file a personal injury claim
While you certainly can file a car accident claim without an attorney, a knowledgeable, experienced attorney will help you navigate the claims process and negotiate with insurance companies to obtain a fair settlement amount. A car accident attorney can help place a value on your claim so you can pursue the compensation you truly deserve.
Getting the Experienced Legal Help You Need
With a better understanding of the legal process when filing a car accident claim, you have a better chance of receiving the compensation you deserve to cover your medical bills and pay for other damages and losses. At The Law Office of Patrick O'Neill, I have developed a compassionate, results-driven approach to car accident cases throughout Kentucky. If you have been in a car accident in Jackson or the surrounding area, call my office today for an initial one-on-one consultation.