What to Do If You Are Hit By a Drunk Driver
May 2, 2022
Drunk driving is one of the major causes of traffic collisions in Kentucky and across the United States. Being involved in an accident caused by a drunk driver can be devastating and may result in serious injuries, hospitalization, being unable to work, or sometimes death. Thankfully, victims of drunk driving-related accidents may be eligible to hold the liable drunk driver responsible and pursue fair financial compensation for their injuries. An experienced Jackson, Kentucky personal injury attorney can enlighten you about what to do if you're hit by a drunk driver and help file your injury claims.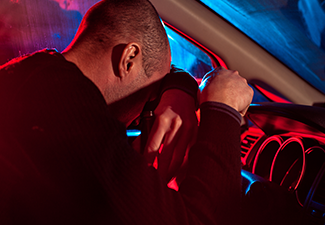 At the Law Office of Patrick E. O'Neill, PSC, I have devoted my career to representing and protecting the best interests of individuals involved in drunk driving-related accidents. As your legal counsel, I can review and investigate every detail of your case thoroughly and explore your available legal options to recover damages. Also, I will fight vigorously to protect your legal rights and help you recover the maximum financial compensation you deserve. My firm proudly serves clients across Jackson, Stanton, Booneville, Campton, Beattyville, and West Liberty, Kentucky.
Steps to Take If You Are Hit by a Drunk Driver
The moments following a drunk driving accident can be confusing and unsettling. However, it is essential that you stay calm and don't allow your emotions to take control. Also, what you do — or fail to do — could potentially affect the outcome of your personal injury claims. If you were hit by a drunk driver, you should take the following steps where possible:
Get to safety and help other accident victims if you can.

Call 911 and seek immediate medical help for your injuries, no matter how minor the accident appears.

Report the incident to the police and give a detailed statement.

Gather physical evidence and take mental notes if you suspect intoxication.

Quickly take pictures or write down the vehicle's license plate, color, model, and make.

Collect and document the police report, witness statements and testimonies, and accident scene photos.

Document all of your medical expenses, medical treatments, doctor's appointments, and therapy sessions.

Document your personal account of the accident and how it has affected your daily activities.

Notify your insurance carrier about your involvement in a drunk driving accident.

Retain a skilled lawyer to help file your personal injury claims or negotiate a fair financial settlement with the insurance company on your behalf.
However, it is important that you do not delay before taking the necessary actions in order not to misplace some vital documentation and evidence or forget crucial information. Hence, you should act quickly and hire an experienced Kentucky personal injury attorney to enlighten you about the state's laws and rules addressing liability in drunk driving accidents and help file your injury claims.
Liability in Drunk Driving Accidents
Furthermore, Kentucky is a "choice no-fault" state. The state follows the no-fault car insurance system, but accident victims are allowed to opt-out and sue the at-fault party if their injuries meet certain conditions.
Kentucky's No-Fault System
Under Kentucky's no-fault system, the accident victim will turn to their insurance carrier (PIP policy) to seek compensation for medical bills and other accident-related financial losses, regardless of the at-fault party. The PIP benefits will pay up to $10,000 for medical costs, lost wages, and other "out-of-pocket" costs resulting from the bicycle accident.
Opting Out of the No-Fault System
However, you may "opt-out" of the no-fault coverage and file a lawsuit against the at-fault drunk driving if your injury or accident claims meet the following threshold:
The accident resulted in more than $1,000 in medical expenses.

You suffered a significant fracture, permanent injury or disfigurement, or any permanent loss of a body or organ function.
When opting out of the no-fault system, you are required to file a Kentucky No-Fault Rejection Form with the state's Department of Insurance. A skilled attorney can help complete and submit the necessary forms and help recover rightful compensation for your injuries, damages, pain and suffering, or loss.
Damages for Drunk Driving
Accident Injuries or Wrongful Death
The following damages may be recovered by victims of drunk driving accidents by filing an injury claim:
Medical expenses, including future medical treatment.

Lost wages and benefits.

Rehabilitation costs.

Costs for assistive devices.

Lost future wages.

Scarring and disfigurement.

Emotional pain or mental anguish.

Loss of consortium.

Loss of quality of life.

Physical pain and suffering, and other non-economic damages.

Punitive damages to further punish the drunk driver for their willful harm or gross negligence act.

Wrongful death damages, where applicable.
A reliable car accident attorney can evaluate every aspect of your case thoroughly and help you seek the financial justice you deserve.
Work with an Experienced Personal Injury Attorney
Getting injured in a car wreck involving an impaired driver can be an overwhelming experience. Such an unfortunate incident can affect you physically, financially, and mentally. Regardless, you don't have to suffer the financial ramifications and challenges on your own. Therefore, when involved in a drunk driving accident, hiring an experienced and caring personal injury attorney is crucial for detailed guidance and to advocate for your legal rights.
With more than 20 years of extensive experience handling personal injury cases, I have the diligence, knowledge, and resources to assist, guide, and represent clients in complex auto accident claims involving drunk drivers. My in-depth understanding of the laws addressing liability in drunk driving accident cases can help guide you through the often-complicated claims process. As your legal counsel, I will fight vigorously to advocate for your best interests and help seek fair financial compensation to cover medical expenses, lost wages and benefits, pain and suffering, and other potential damages.
Contact my firm – Law Office of Patrick E. O'Neill, PSC – today to schedule a simple case assessment with a skilled car accident attorney. I can offer you the comprehensive legal counsel, assistance, and compassionate representation you need in your personal injury claims. My firm proudly serves clients across Jackson, Stanton, Booneville, Campton, Beattyville, and West Liberty, Kentucky.